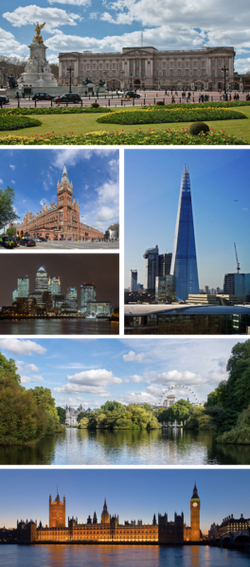 London is the capital city of England and of the United Kingdom. It is the most populous region, urban zone and metropolitan area in the United Kingdom. Standing on the River Thames, London has been a major settlement for two millennia, its history going back to its founding by the Romans, who named it Londinium.
In the film, London is first seen at the Empire Grand Hotel, where MI6 officer Isaacs has a meeting with the Saudi Prince.
Later the city is seen for a moment on a TV News report where the Olympics were to take place but were suspended due to the major earthquake that hit the city. Several people ran through the streets on the chariots in hope to escape the destruction but to no avail.
The only known survivors of London are Queen Elizabeth II, Prince Philip, and the British Prime Minister. In the movie, the two royals are seen for a moment exiting their helicopter with their two corgis. They survived as they were seen boarding the Arks.